Kia Model Research | Mission, TX
Purchasing a new car is a big decision. Not only do you need to consider cost and capabilities but also safety, technology, and your lifestyle. Our experts here at Bert Ogden Mission Kia can help you narrow down the field. Browse our research below to find which Kia vehicle is right for you – although, with stylish upgrades and a multitude of safety awards for sedan and SUV models alike, you can't go wrong with whichever you choose.
Kia Forte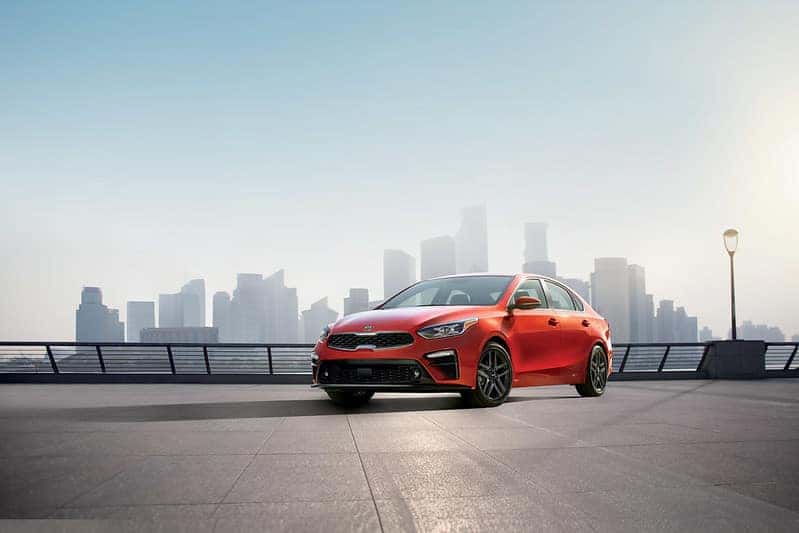 Though compact, the 2020 Forte offers ample seating room for up to five passengers and 15.3 cubic feet of trunk space. Whether you need to impress a client or relax after a long day, the 2020 Kia Forte has you covered with its abundance of comfort and convenience features in the comfortable interior.
Kia Optima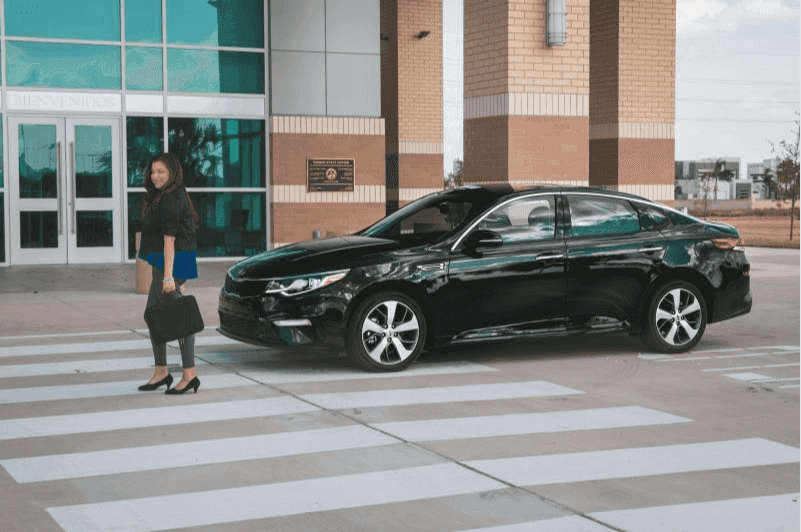 The 2020 Kia Optima is a tech lover's dream come true. This highly advanced sedan prioritizes safety above all else, while its collection of standard connectivity features appeal to those who regularly need to stay connected on the go. Comfort, convenience, safety, and entertainment are all top of mind in the new Optima.
Kia Rio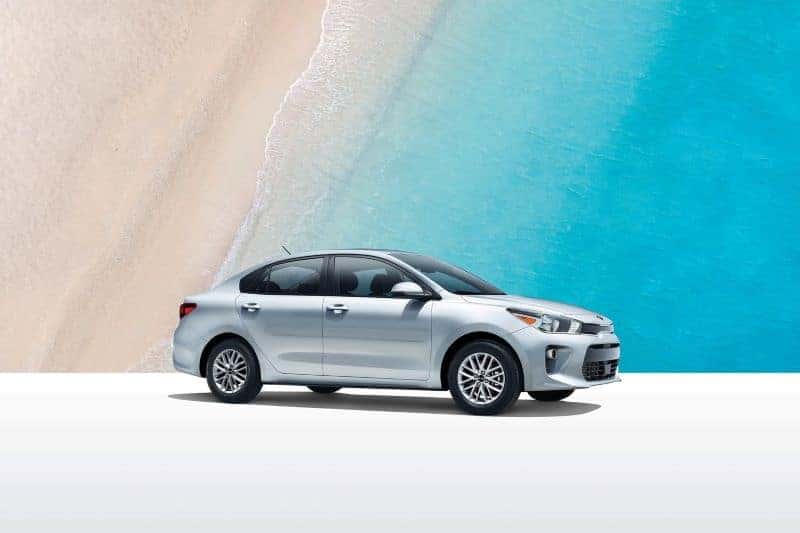 The 2020 Kia Rio is a thoughtfully designed compact car that makes great use of its interior space and still manages to turn heads with its sporty exterior. The low cost to purchase and maintain the Kia Rio makes it the ideal for young drivers and city commuters.
Kia Stinger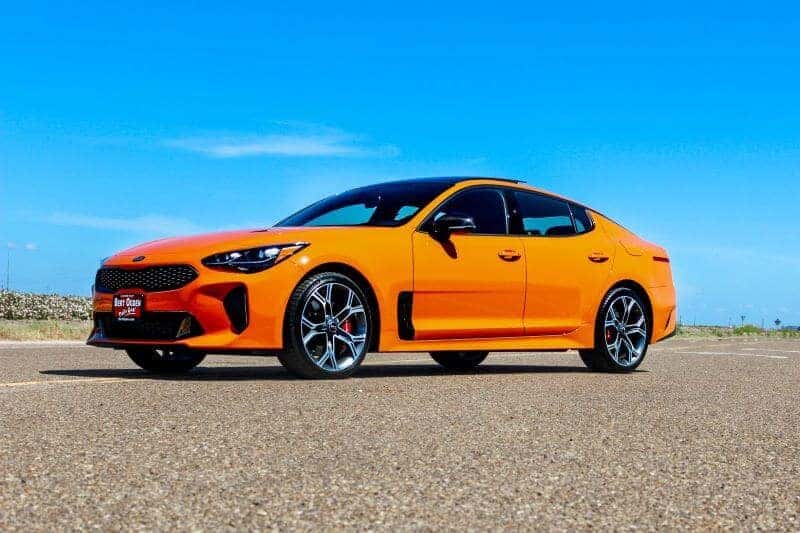 The team of experts who developed the Kia Stinger set out to combine high-performance engineering with classic sports-car style. The results: finely-tuned chassis feedback, high levels of lateral grip, and impressive statistics. This aerodynamic and impressive sports sedan is sure to turn heads and make your daily drive that much more enjoyable.
Kia Sedona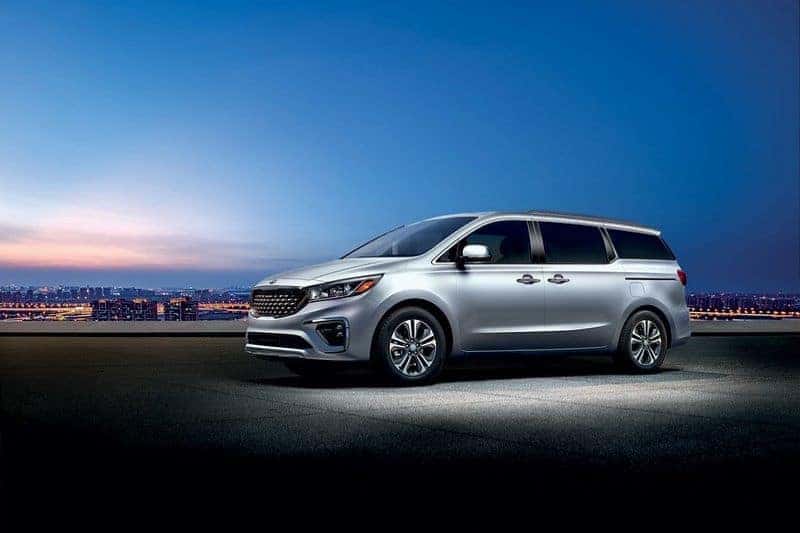 Minivans like the Kia Sedona are families' classic favorites for a reason. But it's not just the space that parents and teachers need from the Kia Sedona; they also appreciate the minivan's abundance of comfort and convenience features and advanced connectivity and entertainment technologies. Learn more about how the Sedona can keep your kids comfortable and engaged below.
Kia Seltos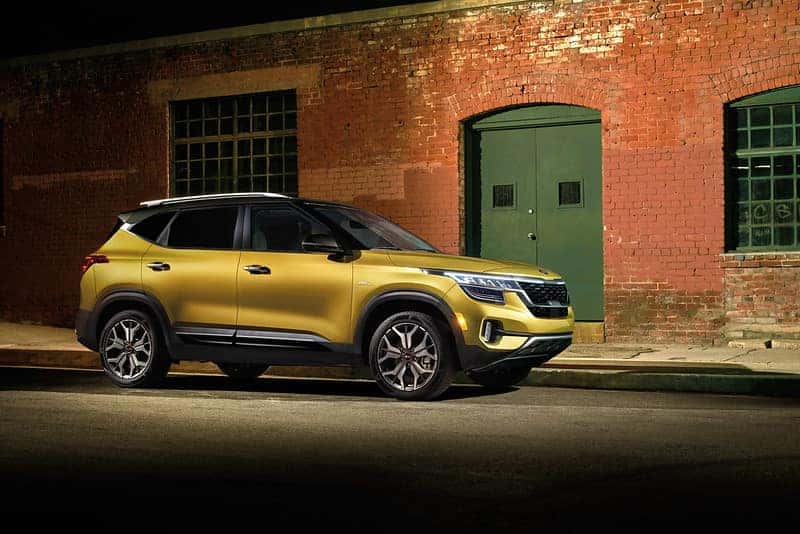 Maybe a Kia SUV is more your style. The brand-new 2021 Kia Seltos makes safety its top priority with leading technologies. Whether you're part of a growing family or a weekend adventurer, you can trust that the Seltos has your back.
Kia Sorento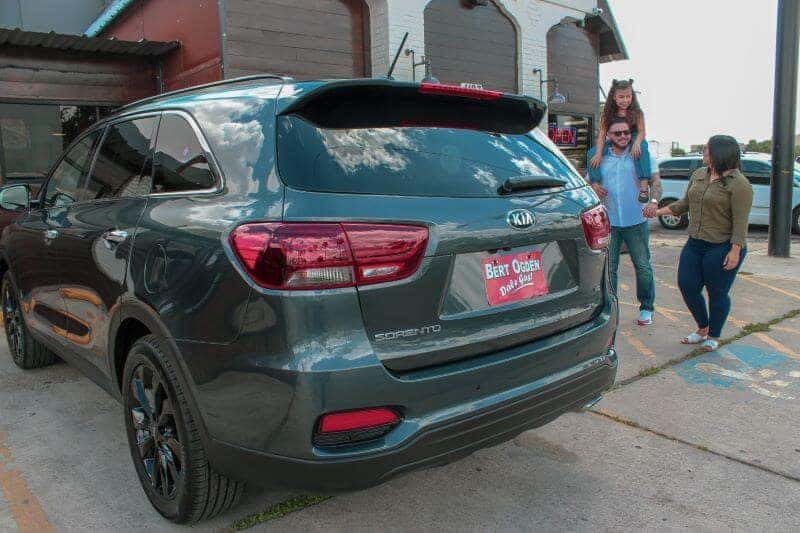 The 2021 Kia Sorento midsize SUV is stylish, powerful, efficient, and spacious. Serving a wide range of drivers — from large families seeking out safety features and law enforcement officers in need of a reliable daily driver with modern conveniences to weekend adventurers who prioritize towing capability and interior comfort for long trips — the Kia Sorento is truly the vehicle for everyone.
Kia Soul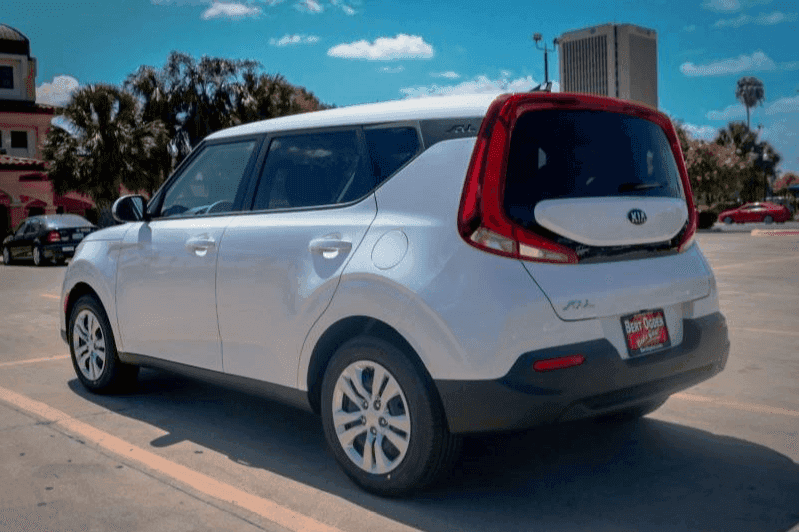 If you are looking for a vehicle that is safe, versatile, efficient, and, perhaps most of all, comfortable and convenient, you'll find the 2021 Kia Soul delivers on all fronts. Highly lauded for its well-appointed and tech-forward interior, the Soul is spacious on the inside with seating for up to five.
Kia Sportage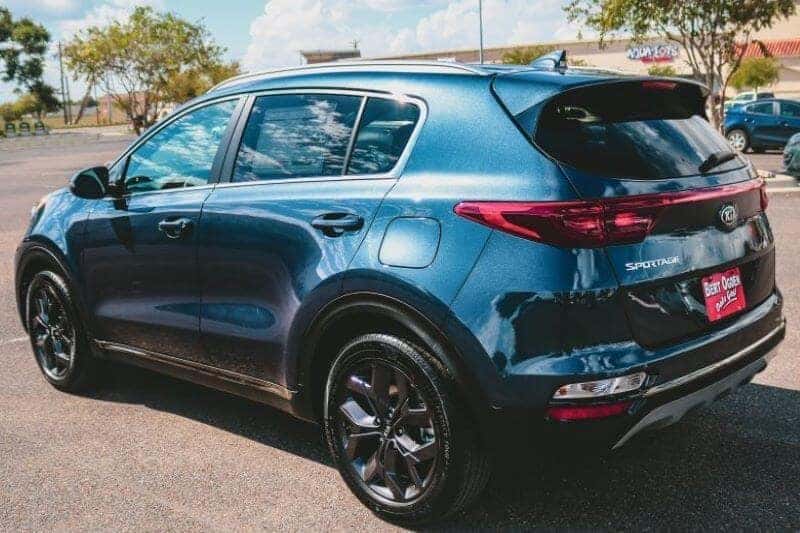 The 2021 Kia Sportage is an all-around impressive SUV: great interior space, powerful engine for towing yet great efficiency for those on a budget, sophisticated styling, comfort and convenience features, and, of course, leading technologies for safety and infotainment. The Sportage, Sorento, and Telluride also all offer impressive towing capabilities.
Kia Telluride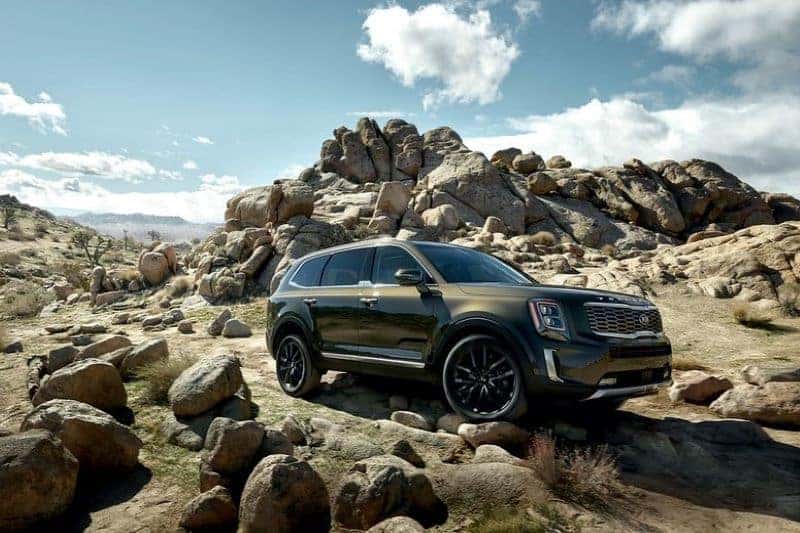 Are you looking for one of the most technologically advanced SUVs on the market today? Then let us introduce you to the new 2021 Kia Telluride. The Kia Telluride offers a wide range of safety, connectivity, entertainment, comfort, and convenience technologies, not to mention up to 5,000 pounds of towing capacity when properly equipped.
---
Visit Bert Ogden Mission Kia today to get behind the wheel of these stylish, safe, and fun-to-drive Kia models, or contact us to learn more about the right vehicle for your life.